Wow, this place has changed... loving the new profile stuff! When was that added? It's been too long since I checked in here.
But here's something cool: an actual game from me! I entered Ludum Dare for the first time this weekend, and threw together a bullet hell/dating sim mashup in PICO-8. Unfortunately that means I can't submit it here, but I hope you'll give it a play nonetheless! It's called Love Is A Battlefield and you can find it here.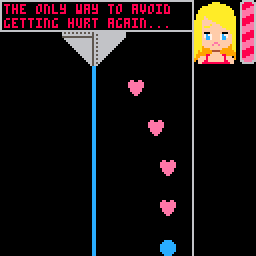 I hope I can get some more stuff done this year!